Westminster Kennel Club Dog Show 2019
Recently, we had the chance for a once in a lifetime close-up and personal opportunity to attend the 2019 Westminster Kennel Club (WKC) Dog Show in New York. Daly Dodsworth (and her parents), the 13 year old Dog Writer Association of America (DWAA) Junior Dog Writer of the Year Award winner traveled with us to the DWAA Banquet to receive her Maxwell Medallion Award for her article "Full Circle". After the banquet, we spent two days at the WKC Dog Show. We were fortunately awarded media passes, either press or photo, which provided us amazing opportunities to go behind the scenes to capture not only incredible stories plus stunning photos of these amazing competitors.
We will be writing a cover story for the DWAA ruffDRAFTS newsletter about our experiences at the show. We will also be publishing several of our articles in other Collie and rescue publications. Our focus is telling the stories of veteran dogs (seniors aged 7 and older).
We will be adding pictures from the dinner and show over the next few days. Here's one of Daly with her well deserved award.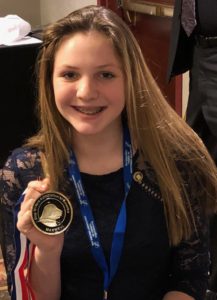 Daly Dodsworth and her Maxwell Medallion Medal awarded for Junior Writer of the Year at the Dog Writers Association of America Banquet on February 10, 2019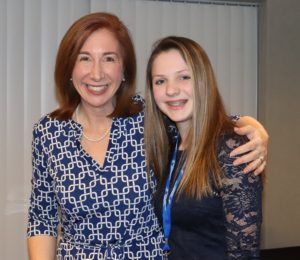 Laura T. Coffey (author of best-selling book, My Old Dog) and Daly Dodsworth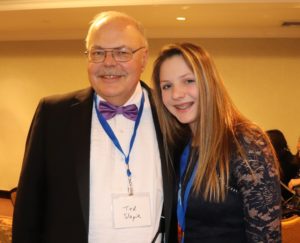 Ted Slupik (author of Sophie…best friends are forever) and Daly Dodsworth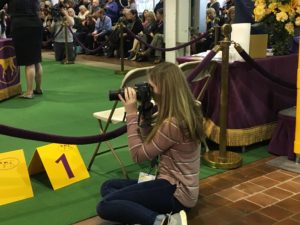 Daly Dodsworth photographing dogs showing at the Westminster Kennel Club Dog Show in New York (February 2019)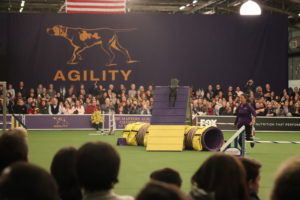 Westminster Kennel Club Agility Competition finals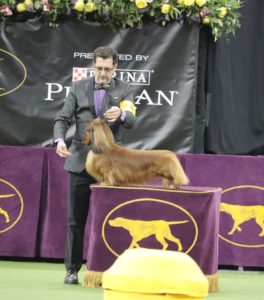 Veteran Long Haired Dachshund George Burns (aged 7), winning best of class for the hound group and moving up to the Best in Show competition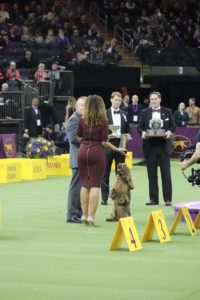 Veteran Sussex Spaniel, Bean (aged 7) competing in Best in Show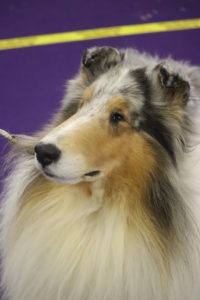 Veteran Rough Coated Collie Saxon (aged 7), preparing for best of breed competition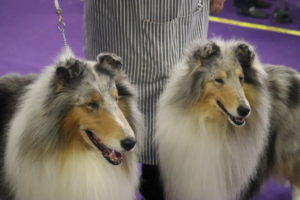 Rough Coated Collies (Saxon and Marilyn) preparing for best of breed competition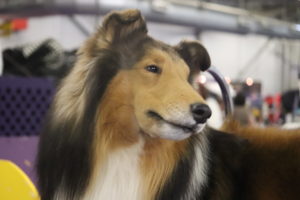 Rough Coated Collie, Windsong Coronation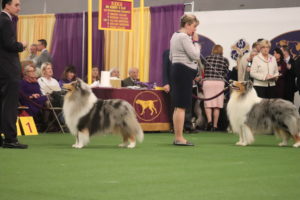 Rough Coated Collies Marilyn and Saxon (veteran) showing in best of breed competition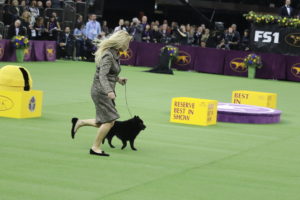 Schipperke (winner of best of non sporting class) Colton (veteran aged 7)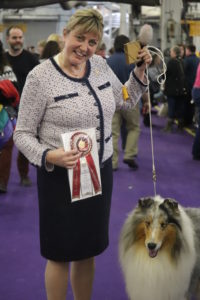 Veteran Rough Coated Collie Saxon, winning 2nd place in best of breed competition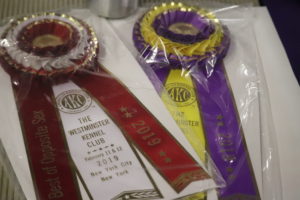 First and Second place best of breed ribbons for best of breed rough coated collies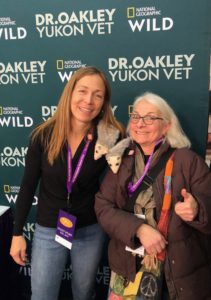 Dr. Oakley (Yukon Vet) and Gail Diedrichsen