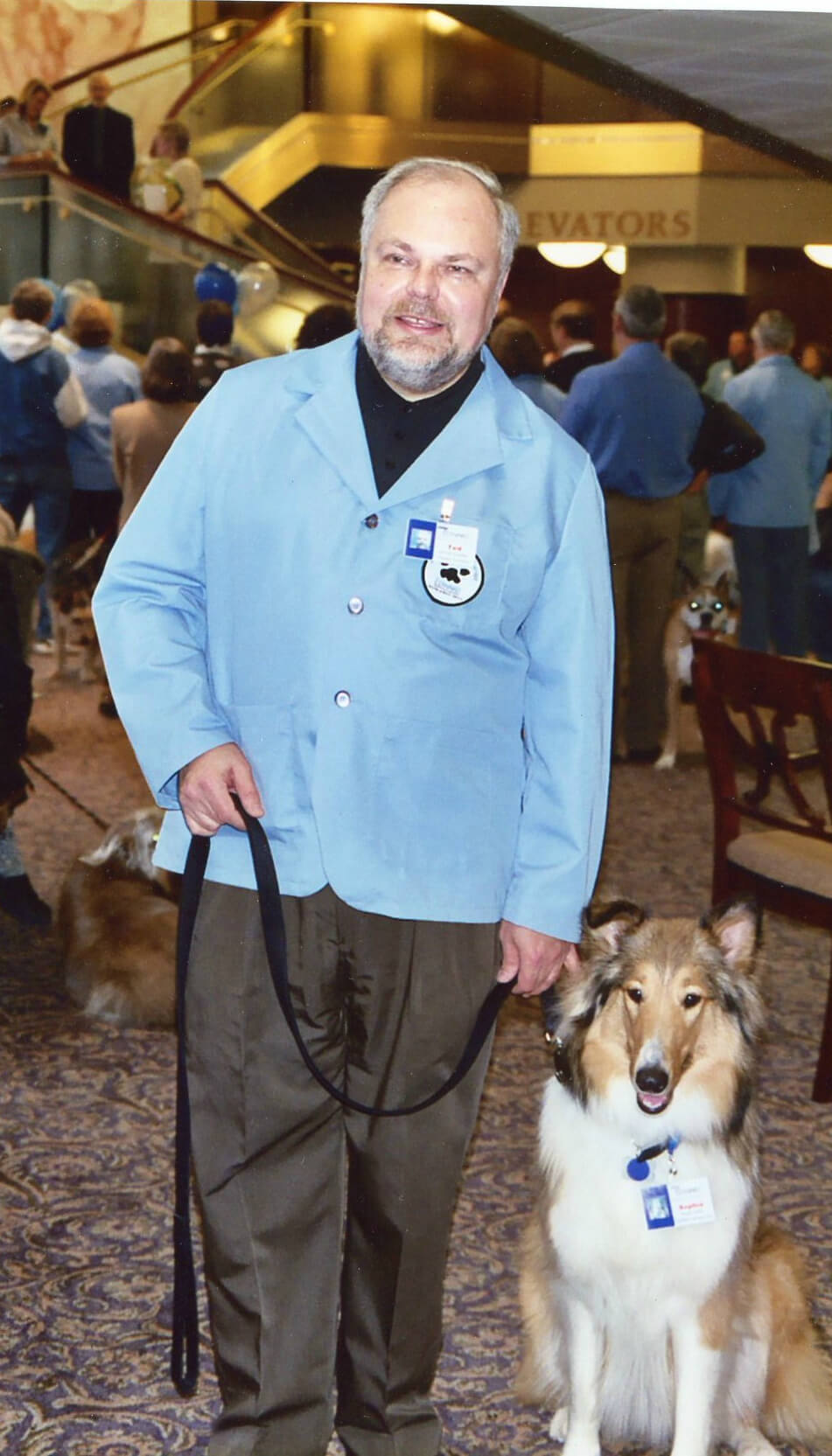 This book is a first time literary effort for me.  For my entire 30+ year career, I was buried in the financial world.  Dealing with auditing and tax returns for my clientele, I counseled people on monetary and fiscal matters.  The hours were long and the work was rewarding, I guess.  However, but when Sophie came into my life, my focus began to change.  I had been a dog lover all my life and had a dog as a child and several more dogs from the time my children were small.  With Sophie though, I experienced a devotion and special emotional connection with her.  We spent thousands of hours together.  My previous dogs were wonderful pets; but Sophie, she was something special, a "one-of-a-kind" dog.  I always taught obedience to my previous dogs so that they were good family members and courteous to people that they met.  While training Sophie, I realized that she had not only the desire to please, but had a happy demeanor, sensitivity,  and a special connection with the people she met  that made it obvious that therapy work was perfectly suited for her.  Although I still enjoyed my work, I began to look forward to my every other Friday nights at the hospital with Sophie.  My anticipation matched hers, and together we made a great team.  I have no doubt that we helped many people who needed either someone to talk to or just some quiet consolation on an otherwise lonely Friday night. 
Writing the book was difficult work, and it took a year to complete.  It was certainly much harder, both physically and emotionally, than I thought it would be but I felt rewarded after the effort.  Sophie's story was an amazing one and I realize now that I had a great privilege to accompany her along her journey.    
I began doing Animal Assisted Therapy work in 2002 with Sophie, and continue now with my current dogs, Pixie and Rosebud.  I also have been a Tester/Observer with the Certified Therapy Dog program run through the Alliance of Therapy Dogs (formerly Therapy Dogs, Inc.) since 2012.  My goal of this book was to help transmit the feelings and emotions that Sophie exuded to all those she met.  If I have accomplished some of that, I consider it a success.